Pirelli P Zero Asimmetrico Tyres Available in Belfast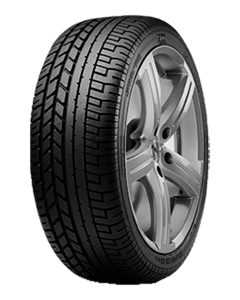 P Zero Asimmetrico
This was the first "system" in the world that combined two tyres with a different tread: directional at the front axle and asymmetric at the rear axle.
A solution conceived for the most prestigious sportive and luxury cars.
Depending on the use and the type of car the P ZERO™ SYSTEM concept envisages the use of the P ZERO™ Direzionale on the front axle and the P ZERO™ Asimmetrico on the rear, or P ZERO™ Asimmetrico on both axles.
Using directional tyres on the front maximizes the expulsion of water. In this way the asymmetric tyres fitted on the rear axle encounter a drier surface.
The result is high directional stability and, also at higher speeds, exceptional levels of grip on dry and wet surfaces and high resistance to aquaplaning.
Approved for: Bentley, Ferrari, Jaguar, Lamborghini, Porsche