Michelin CrossClimate Tyres Available in Belfast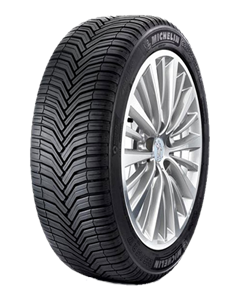 CrossClimate
Introducing the MICHELIN CrossClimate tyre with revolutionary performances that keep you safe in every weather condition.
It offers the advantages of summer tyres in wet braking, dry braking, longevity, & fuel efficiency, and the advantages of winter tyres in traction and braking for consumers driving in cold or occasional snowy conditions. With the simplicity of only one set of tyres all year long!
And always the acclaimed benefits of Michelin Total Performance.
There are 17 reviews for CrossClimate
Overall rating
Solid tyres; capable of high speeds and tight corners (within your vehicle's limitations & speed limits). Handle well in the wet due to the design of the tread and I've the feedback from them in the dry is good for their width.