Falken FK090 Temporary Tyres Available in Belfast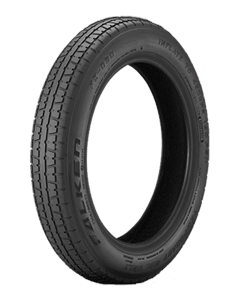 FK090 Temporary
Temporary Spare tyre manufactured by Falken for drivers wanting to maximize their vehicle's trunk space without abandoning the convenience provided by carrying a spare tyre.
Often used as Original Equipment by vehicle manufacturers, these compact-sized spare tyres save weight and space. Intended only to be used temporarily in the event of a flat tyre, they permit drivers to continue their travels to reach a service provider that can repair or replace their flat tyre.
NOTE: Required to be inflated to 60 psi and only intended to be used at speeds restricted to 50 mph.